Roberto Vámos is an award-winning photographer who dedicates his work to the preservation of the ecosystems of our Earth. With a career spanning over 30 years dedicated mainly to landscape and travel photography, Roberto is now focusing on the botanical world, especially on those beings that our vital to our survival but which we rarely acknowledge or even notice: trees.
Roberto studied photography at Stanford and Yale universities while pursuing a Bachelor´s and Master´s degree in Environmental Policy. He began his photographic career as a free-lance journalist, but for the past 20 years has dedicated himself to authorial projects. In parallel, he has worked closely with environmental conservation organizations as a speaker and organizer of world-class events that have shaped and motivated his photography.
Born in Brazil but having lived and travelled around the world, he is now based in Portugal and undertakes long-term projects such as the documentation of oak forests in the Iberian Peninsula.
Roberto has one book published (Viajanseio, 2016) and has exhibited in galleries, cultural centers and art fairs in Brazil, Portugal, and the UK.
He has been repeatedly recognized by photo prizes and festivals such as Prix de la Photographie Paris and the Tokyo International Foto Awards, as well as by the Leica Gallery. His works are part of private collections in South America, the United States and Europe.
If you wish to purchase any prints from VIAJANSEIO or from Roberto´s previous work, contact him directly.
PRESERVE THE WILD. BOTH ON EARTH AND INSIDE OF YOU.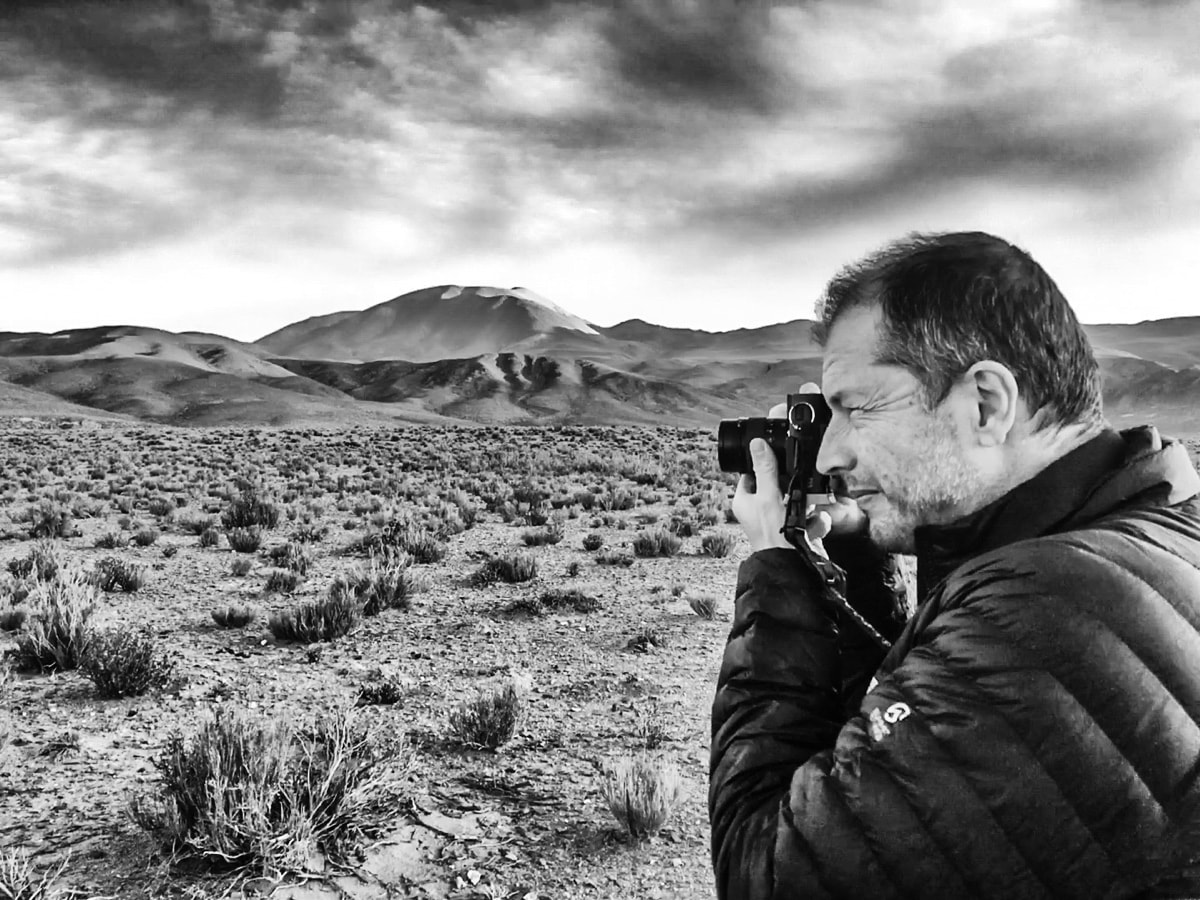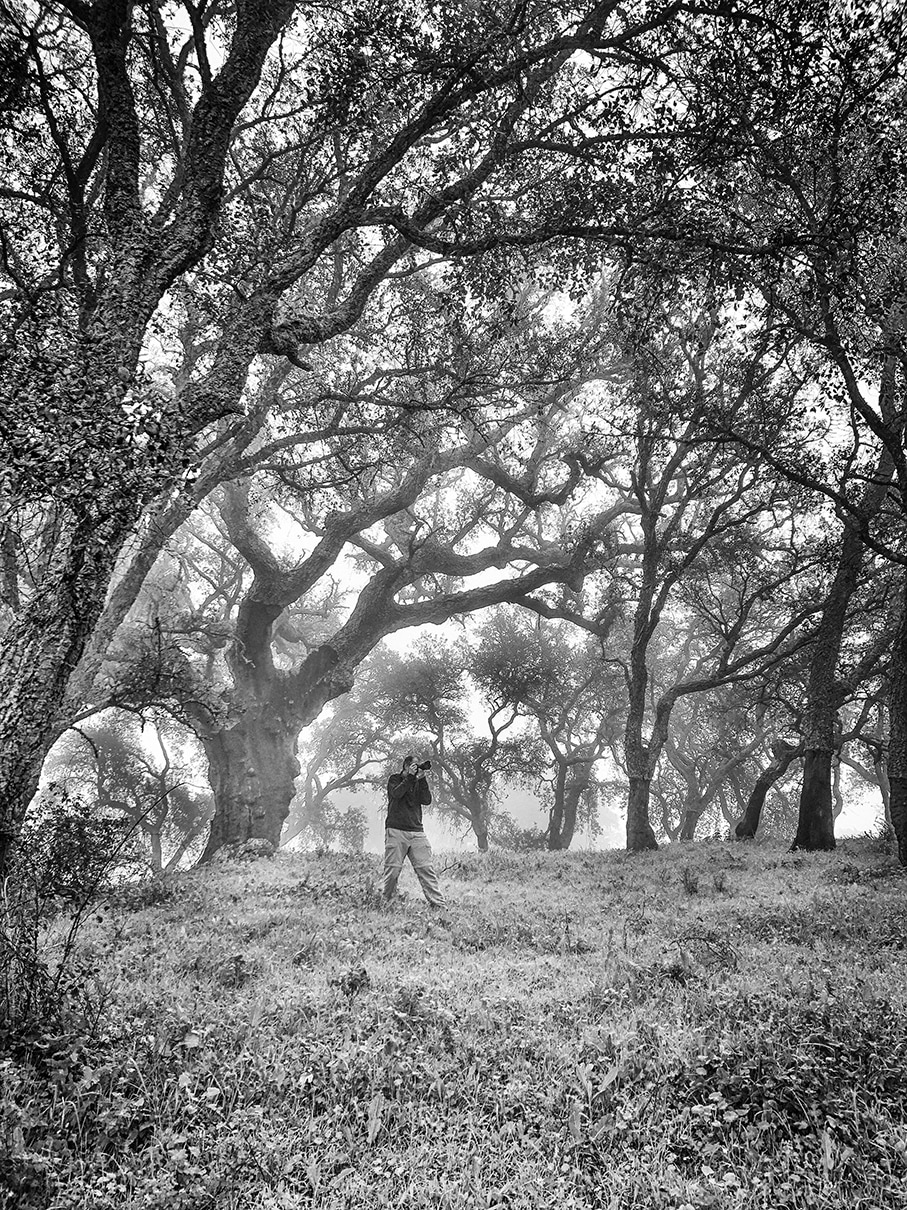 My art is photography, but I regard a camera as a paintbrush, a tool to create an image, knowing that the capture of an image (the click of the shutter) is only the first step in my process of creation. I process the captured images in such a way that the final result conforms with what I saw in my mind when pressing the shutter button.
For the past few years I have been photographing plants – especially trees. Richard Powers, in The Overstory, writes that trees are "the most wondrous products of four billion years of life." This statement really resonated with me. I like plants, especially trees, because of the possibilities they present to the imagination. There are stories hidden in them. Each tree is a cosmos in itself, a small universe in the multiverse of the forest, their trunks, roots and branches reflecting unique life stories in constant expansion.
My photographs are black and white because I believe that the subtraction of color emphasizes form and triggers the imagination of the viewer. I direct the eye by using light and shadow. This effect also lends the sensation of movement and action to my subjects.
My work is contemplative. I like to produce images that induce a sense of calm and introspection, while also stimulating the eye to wander and the mind to imagine. The final objective? To make people see trees and plants in a different perspective, not as part of the scenery but as beings that are just as special and wondrous as all the other ones with which we share our planet.